By Lynn M. English, Senior Vice President of Risk Management at Lafayette Federal Credit Union
According to the
Internet Crime Complaint Center
(IC3) and the
Better Business Bureau
,
the prevalence of online scams – and the number of people falling for them –
has dramatically increased
since the onset of the pandemic. This increase in scams has been seen everywhere, from online shopping scams to work-from-home scams and, yes, even to romance scams.
The Rise of Online Scams
The truth is, online scams have been rising steadily each year since the internet first became widely available. And as more people spent more time online in 2020 and 2021 due to mandated shutdowns and social distancing requirements, scammers have had even more opportunities to target unsuspecting users in various ways.
Many people think elderly populations are more vulnerable to online scams because older people may not always be as savvy with technology as younger generations. And unfortunately statistics do prove that seniors do tend to get scammed out of more money than younger generations. However, a greater number of young people actually fall for scams, revealing that users of any age can become a scam victim.
The types of scams people fall for varies by age. The report linked above shows that younger generations are more likely to fall for fake check scams, employment scams, or online purchase scams, while older generations are more likely to fall victim to romance scams and tech support scams.
What Are Romance Scams?
According to the FBI, a romance scam occurs when a criminal creates a fake profile and feigns romantic interest in another online user – either through a dating app or website, an online chat room, or a social media platform – to create a feeling of intimate trust with the intention of scamming the victim out of money.
Romance scammers often prey on older individuals who are divorced or widowed. They often target victims' insecurities or desires and will work to develop an intimate "relationship" as quickly as possible. They will then lure the victim into sharing personal or financial information.
Scammers will often attempt to make the victim feel special and needed. They may propose marriage and offer to meet in person, but will never follow through on either promise. Romance scams can happen to persons of any gender and can be devastating both financially and emotionally.
5 Ways to Spot a Romance Scammer
Unfortunately, romance scams increased by nearly 40% between 2018 and 2019. Like all online scams, romance scams are on the rise. Romance scammers will manufacture all sorts of fictional stories, promises, and crises designed to get their victims to send them money.
With the increased popularity of dating apps and sites, it can be challenging to spot fake profiles that actually belong to romance scammers. Here are five tell-tale signs to help you spot a romance scam.
The scammer is quick to call it love
The romance scammer will be quick to "fall in love" and profess their love earnestly. Their goal is to manipulate the victim emotionally as quickly as possible before the victim realizes they're being scammed.
The scammer will often use endearing, loving terms such as "dear," "darling," and "love of my life." And they'll attribute the budding romance to destiny or fate, making the victim feel as special as possible.
Romance scammers may also propose marriage extremely quickly. They may convince their victims to "save them" from extremely unfortunate circumstances by marrying them, offering over-the-top gratitude for the victim's love and support.If someone you're actively messaging begins trying to build an intimate relationship in a very short amount of time, be wary that it may be a romance scam.
The scammer's profile contains vague or few images across platforms
Another way to tell if the person you're messaging may be a romance scammer is by their profile pictures. These scammers will often impersonate someone else and likely only have one or two images of the person they're pretending to be.
In contrast, authentic dating site users often have multiple pictures of themselves in various situations ranging from face shots to full body shots. Romance scammers may include images on their profiles that show only a portion of their face. Those pictures aren't necessarily recognizable against the other pictures on their profile.
The scammer asks for money
If a love interest you've met online asks for money before you've met them in person, it's a big red flag that you're likely being scammed. Romance scammers are skilled at making up believable stories. Some of the most common reasons they'll provide when they ask for money include:
Payment for travel expenses (alleging they want to come to see you in person)

Payment for medical bills or other emergency expenses

Payment for gambling or other types of debts so they can start over and begin a new life with you
Romance scammers will often concoct a detailed sob story to manipulate their victims into sending them money. The takeaway: if someone you meet online asks you for money, no matter how convincing the reason, it's likely you're being scammed.
The scammer wants to move to a more personal communication platform
Dating sites and apps have parameters in place to help spot scammers and ultimately remove them from their platforms. Therefore, scammers may try to quickly get you to move to a more private communication platform, such as emailing or texting. However, this is a gray area because even legitimate love interests will eventually want to move communications off the dating site.
The bottom line is that providing personal information such as your primary email address or phone number to a scammer can be dangerous. The safest option may be to continue communicating through the dating site or app until you've met your love interest in person. If they pressure you to move off the app before you're ready, consider that a red flag.
The scammer makes plans to meet you, but an emergency comes up
Romance scammers usually use fake profile images in order to protect their own identities. To keep you interested and prevent you from questioning their identity, romance scammers will often continually make promises to meet in person, even if that means flying overseas.
However, as your meeting date approaches, the romance scammer will typically have an emergency that arises. Their stories are often elaborate and emotional, which can be quite convincing to a victim blinded by love. These fabricated emergencies lead to a perfect opportunity for them to ask you for financial help.
How to Protect Yourself from Romance Scammers
As stated above, romance scams can happen to anyone. However, data from the BBB 2019 Scam Tracker Risk Report show that older women are at the highest risk for falling victim to romance scams.
If you're dating online, implement the following best practices to protect yourself from romance scammers.
Pay attention to red flags
The more aware you are, the more easily you'll be able to spot romance scammers. Pay attention to the red flags outlined above and follow your intuition if something feels off with the person you're communicating with.
A genuine romantic interest will understand – and hopefully even appreciate – your cautiousness regarding safety and be willing to give you the time you need to ensure they're a legitimate person. Alternatively, a romance scammer may pressure you to stop "being paranoid" and urge you to trust them no matter what.
Allow relationships to develop slowly and naturally
It's natural to want to fall in love and experience a whirlwind, storybook romance. But authentic relationships often develop over time. Get to know your new love interest and allow them ample time to get to know you. If this person wants to move too quickly, consider that this may not be a safe relationship to pursue.
Set up a video chat to verify their identity
Since scammers often take on the identity of someone else, one easy way to verify that a person is who they say they are is to set up a video chat. Even if they're overseas or living far away from you, video communications make it possible to connect from anywhere to view them face-to-face. Even though this will help identify someone, you must still be careful not to give away personal information too soon.
Research the person you're messaging
These days, most people have multiple social media profiles on various platforms with tons of photographs documenting our lives. Research your cyber sweetheart's presence on other platforms like Facebook, Instagram, and even LinkedIn to verify that they are who they say they are.
You can also do a reverse image search using a photo of them from their dating profile. Download or right-click the image to copy, then paste the image URL or upload the image into images.google.com. If their picture appears on a stock photo site or if you notice anything else suspicious, your online honey might just be a romance scammer.
Never send money to someone you don't really know
Never send money to anyone from an online dating site or app. You should meet in person and develop a fully trusting relationship with someone before ever having money enter into the equation.
If an online dating partner asks you to send money – especially if they're asking you to purchase gift cards on their behalf, wire them money, or return money to them from a check they've sent you – report them to the proper authorities immediately (see how to report below).
Share your feelings with a trusted friend or family member
Sometimes it can be difficult to see manipulation when it's happening to you in the moment. When you're involved in online dating, it's always a good idea to share your experiences with a trusted friend or family member. Even if you can't see suspicious activity for what it is, consulting with someone close to you can prove invaluable, as he/she can view the relationship from an outside perspective.
What You Can Do If You've Been Scammed
If anything about an online relationship feels off, it's best to trust your intuition. Stop communication immediately lest you accidentally reveal personal information or become even more entangled in the scammer's manipulation tactics.
If you've sent money to someone, contact your financial institution as soon as possible. Your bank or credit union may be able to stop the transaction for you or recover money on your behalf.
Report the scammer to the dating or social media site on which you met. This is important so the hosting platform can remove the scammer's profile and prevent them from victimizing others.
You should also report the incident to the FTC and the IC3 (a branch of the FBI). You may want to save records of your communication with the scammer to include in your reports.
And remember that falling victim to a scammer can happen to anyone. It's normal to feel ashamed or embarrassed after you've been scammed, but perfectly intelligent people fall victim to scammers every day. There is nothing to be ashamed of.
In fact, talking about your experience can help lessen those feelings of shame and protect others from being victimized in the future.
About the Author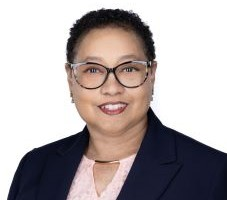 Lynn M. English is the Senior Vice President of Risk Management at Lafayette Federal Credit Union.